AMD's Dual-CPU EPYC Lineup Revealed! 32-cores and 64-threads at 3.2GHz with 2TB of memory in 8 DRAM channels and 128 PCI-E lanes!!!
Full Detailed Review By "http://www.anandtech.com/show/11551/amds-future-in-servers-new-7000-series-cpus-launched-and-epyc-analysis"
Live Updates:
Courtesy of "The Benjamins"
Here is anandtechs live blog:
(http://www.anandtech.com/show/11562/amd-epyc-launch-event-live-blog-starts-4pm-et-)
Quote

"All CPUs will have 128 PCIe 3.0 lanes, have access to all 64MB of L3 cache, and support DDR4-2666. AMD continually makes clear that all processors will support all the features involved, and the only differentiation point will be on cores, frequencies, and power."
AMD is claiming up to +70% performance for a dual socket system, especially in the ~$800 CPU market which they predict will be the biggest element for sales. Along with this, AMD claimed that for some parts of the market, only one AMD processor will be needed to replace two Intel processors:
So what do you think?? IMO This would really shake up the market.. especially for the Enterprise Market! Now AMD is back the competition is ON.
Imagine a Server Config in an affordable price. Waiting to see more benchmarks.. Especially Cinebench! hahaha!
Now what do you think? if you have the opportunity to play with an EPYC CPU.. What will you do to it?.
AMD Focus & Strategy.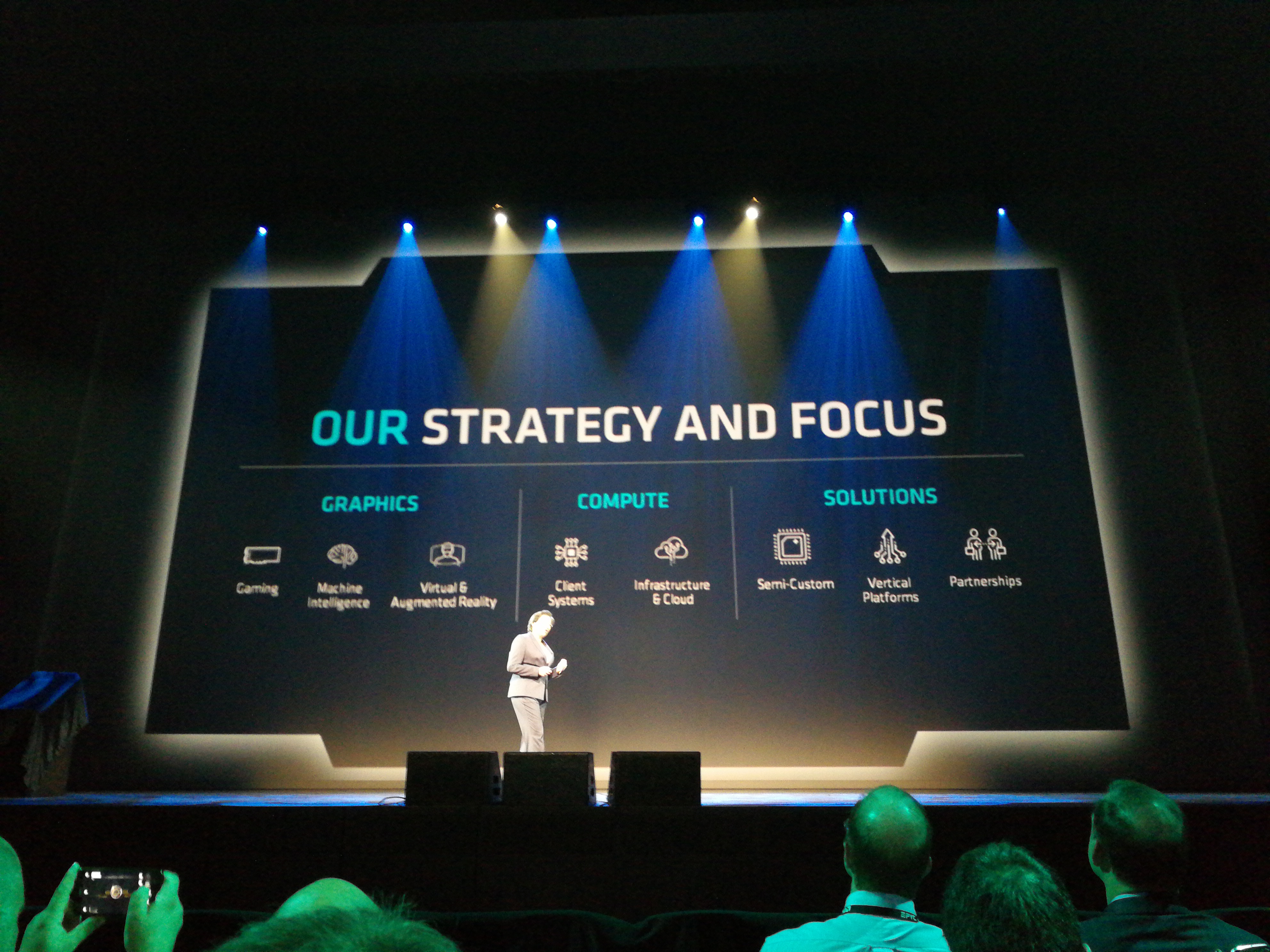 "SPECint_rate_2006 scores +47% perf over E5-2699A v4 using GCC 6.3"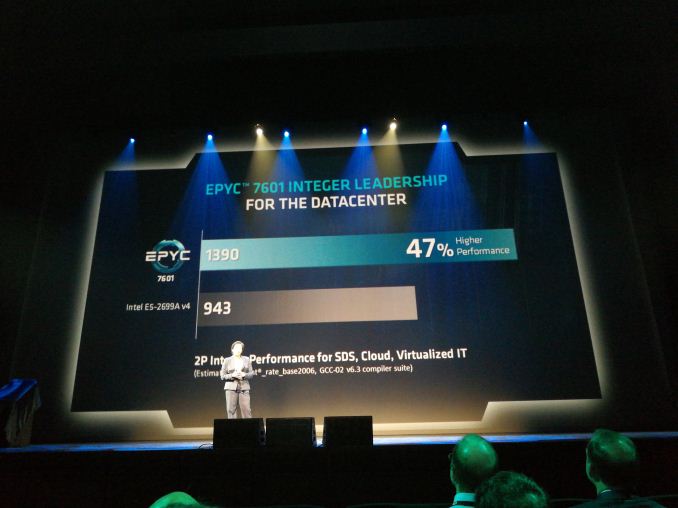 "4.1-7.1M IOPS vs 9.1M IOPS on EPYC"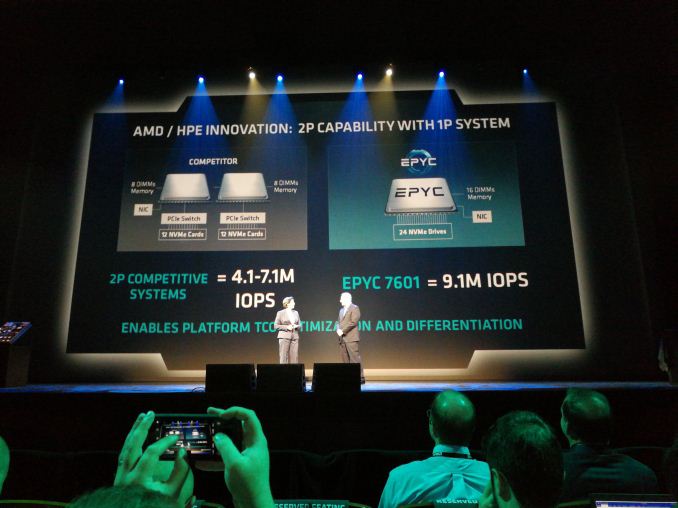 Update: See Benchmarks Below! Source: (Benchmarks)
BENCHMARKS & PRICING HERE!!